Jerry Beavers
Spouse: Kathy
Nickname: The Beav
Born: July 5, 1941
Hometown: Wilson, Ok.
Current home: Oklahoma City, Ok.
Bowls right handed
Bowling Accomplishments: 8 Oklahoma state Titles, Oklahoma State and Oklahoma City Halls of Fame. Ten SASBA titles, SASBA Hall of Fame, 34 300 games and 6 800 series.
Children: 4
Grandchildren: 8 and 5 great
Occupation: Retired USPS and Pro Shop
Hobbies: Traveling to SASBA tournaments with Kathy, Stopping at Winstar and Grandchildren.
---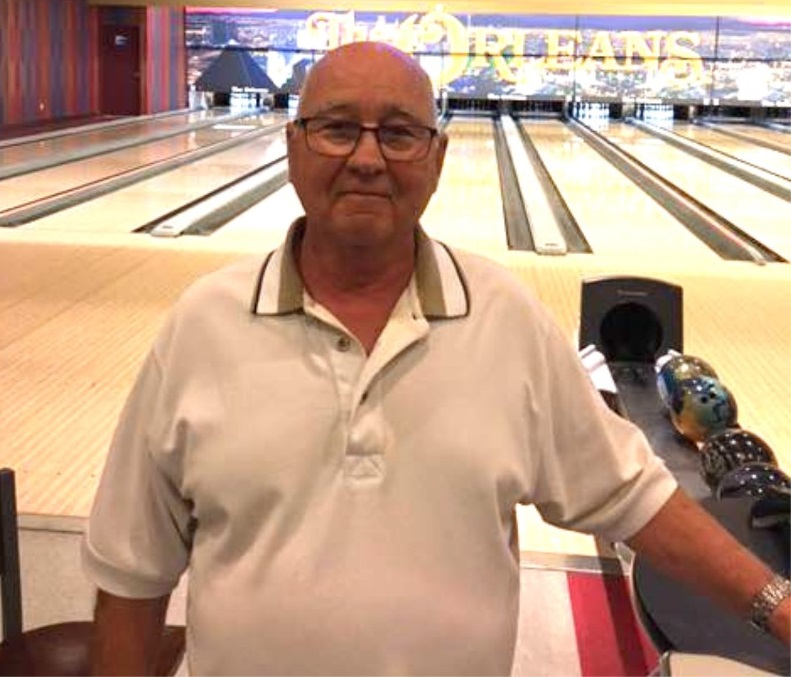 ---
SASBA Champions Roster
Jerry Beavers
No.
Date
Center
Location
Event
Team Members
1
Dec 1997
Plano Super Bowl
Plano, Tx.
Team
Charles Avant, Randy Rains, Marshall Medlin, Sam Hitchcock
2
Aug 1998
AMF Showplace Garland
Garland, Tx.
Member/Guest Doubles
Pete Thomas
3
Jan 2002
Don Carter West
Dallas, Tx.
Trio
Bob McGregor, Henry Gonzales
4
Dec 2003
Plano Super Bowl
Plano, Tx.
Foursome
Bobby Walls, Debbie Howard, Jim Beavers
5
Jul 2006
Holiday Lanes
Okla City, Ok
Super Senior/Senior Doubles
Jim Stephens
6
Dec 2006
Plano Super Bowl
Plano, Tx.
Team
Tom Hay, Larry Bernegerg, Jack Van Arsdall, Richard Britton
7
Aug 2010
Diamond Lanes
Odessa, Tx.
60/50/Guest Trio
Pete Thomas, Jack Zuniga
8
Sep 2011
Cowtown Bowling Palace
Ft Worth, Tx.
70/60 Doubles
Dennis Francis
9
Sep 2012
Cowtown Palace
Ft Worth, Tx.
70/60 Doubles
Dennis Francis
10
Jun 2018
USA Bowl
Dallas, Tx.
Computer Pick Foursome
Steve Shaffer, Danny Tolentino, Phil Kepner